We all love having a well-deserved vacation to look forward to. That being said, a lot of us are guilty of wanting to skip the stressful part of holiday planning.
Tech-savvy digital nomads know that with a decent trip planner app, a lot of vacation horror stories can be avoided.
The good news is due to the large selection of top travel itinerary apps on the market (like Google Trip) our vacation plans can be organized on one central platform.
Traveling on a budget? Trail Wallet will ensure you don't travel like a king and come back home a pauper.
Planning to meet some locals during your solo traves? Networking apps like Trover can connect you with like-minded people.
Seasoned travelers will tell you that one of the secrets of having a successful trip is careful planning. This is why we reached out to trusted travel insiders to find out which stress-busting travel planner apps get their vote. And of course we are also talking about apps for your flight right. That always comes in handy when you travel often.
For ease, we grouped the apps into the following popular categories:

Before you start packing your bags for your next trip, download these recommended travel apps.
Trip Planner App Tips
These smart vacation planner apps will help you organize your holiday.
Hopper: the travel planner app to book your flights
Free on iOS on Android
Frequent traveler and freelance writer Morgan uses Hopper to track the best travel time, airlines, and prices so she knows when to book her flights.
Hopper is able to monitor flight fares and inform travelers in real-time on whether to buy a ticket or wait because it has an archive of numerous flight prices. This means that more often than not, it's likely to be accurate with its predictions.
This is what makes Hopper the shining star in the flight-booking app galaxy, it allows travel nomads to book flights on their phone and advises them on the best time to do it.
This often means that travelers get to save money by nabbing flights that compliment their budget.
We believe that the 'Watch' feature on Hopper makes this vacation planner app a godsend. Reason being, this feature doesn't need an account or log in, so there are no hoops to jump to enjoy the benefits.
The perks include being sent price changes and 'buy now' notifications.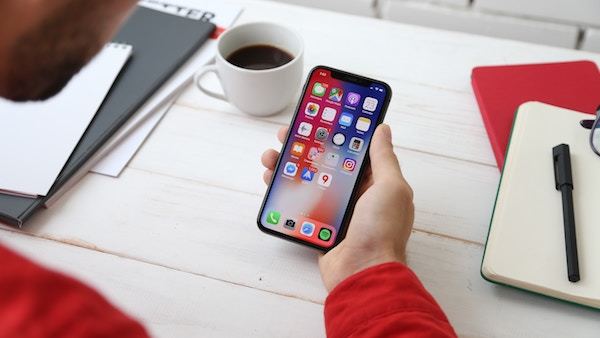 TripIt: the must-have travel itinerary app
Free on iOS and Android
Travel blogger Chris informed us that due to her nomad lifestyle, TripIt Is her "go-to trip organizing app". To convince us, she gave us a rundown of how the app functions.
In her own words,
"It works like this, whenever you make a hotel, excursion, plane or any other type of reservation, you forward the email confirmation to [email protected] and it automatically imports them into your phone app by date/time. This means, no more flipping through wads of paper to find a reservation.

It's all there in TripIt keeping track of where you are in your itinerary day by day. Just touch the reservation and it opens with the confirmation number, address, etc. You can even add your own notes!"
One of TripIt's fine qualities is that it allows travelers to have a one-stop platform to store all their important travel information. This includes hotel bookings, tickets, rental car reservations, and everything else in your itinerary.

Another top benefit worth noting is that TripIt allows you to share your trip plans. This comes in handy when you need to share your itinerary with family and friends.
TripIt even tells you when there's a better seat on your flight, so you can do a nifty swap!
This app definitely gets our vote.
Travel Budget Apps
How many of us have arrived back home after a vacation and done a double take when we've checked our bank balance?
This is why travel budget apps are a great way to keep you on the straight and narrow whilst you're on holiday. These apps take away the tedious task of anxiously watching how each penny is spent or banging away on your calculator to get your latest balance.
Travel budget tools offer a quick and sophisticated way for modern travelers to cut costs and monitor their budget.
Trail Wallet: the easy-to-use travel budget app
Free for the first 25 entries on iOS
For travel blogger and outdoor enthusiast, Thea, Trail Wallet is her go-to app for keeping track of funds whilst traveling.
Like many travelers, she likes how it allows her to track all her spending on one central hub. Trail Wallet can track multiple trips and converts currencies automatically on each entry.
Trail Wallet was created by travel bloggers and is currently used by over 150,000 travelers. One of the reasons it remains popular amongst frequent travelers is because it's easy to navigate.
We like how the app is usable offline and the comprehensive summary screen that tells you all you need to know about your budget.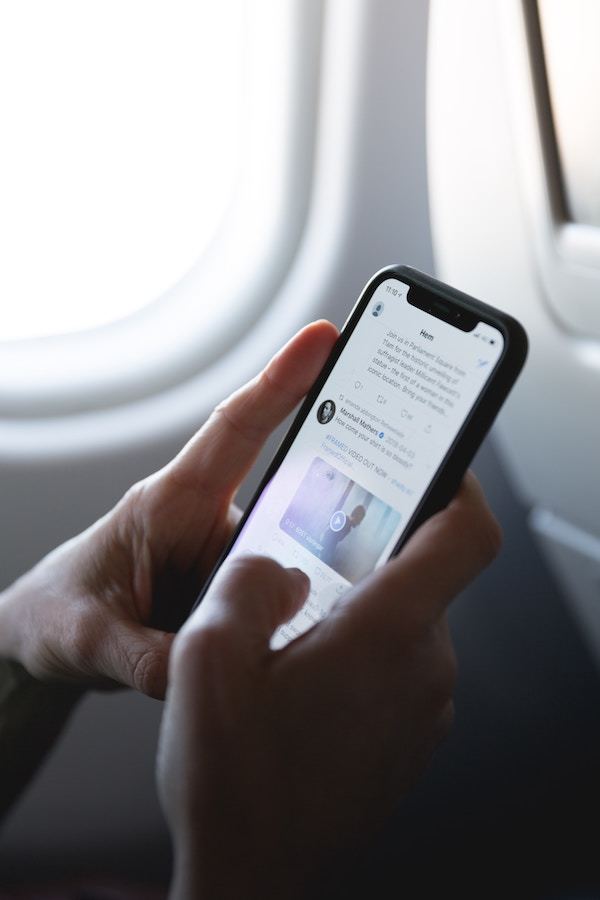 International Travel Apps
Are you getting nervous as the departure date of your international trip approaches?
Relax, there are several itinerary apps that will help you with the logistics of your trip.
Here are just a few to get you started:
Free on iOS and Android
During her holiday, Health and Safety expert Morgan explained that the last thing she wants to worry about is determining exchange rates, different units of measurement, or even temperature differences between Celsius and Fahrenheit. This is why she finds GlobeConvertCurrency & Units particularly helpful.
"This app will do everything for you, even offline when you don't have access to Wi-Fi which makes international travel a little less stressful."
Maps.me: the travel planner app that does the grunt work for you
Free on iOS and Android
Maps.me comes highly recommended indeed. Travel blogger Iona uses this app the most when she travels internationally. When we asked her to elaborate further she told us,
"It lets me download maps of the places I've traveled to so I can use them offline. In many situations, this has been a lifesaver and it is what I use to find my hostels, restaurants and even ATMs."
Travel, food and drink connoisseur Matthew added that having access to the app's maps offline is great for someone like himself who enjoys wandering around a new city or riding a bike through unknown streets.
When listing the benefits of the apps, he explained that "learning to use the pins is important as well—it helps navigate the streets to your intended destinations without having to do another search."
Duolingo: the user-friendly language learning app
Free on iOS and Android
Duolingo offers courses in over 20 languages. This popular app will get you up to speed on local languages in a flash.
Travel enthusiast Thea believes that when going to a country where you don't know the language, learning a few key phrases can make all the difference.

She explains that "speaking a few words in a foreign language can make you have a better experience and make locals more likely to go the extra mile whilst helping you."
We couldn't agree more.
Traveling to Europe? These apps should be on your list
If you're striving for a memorable European vacation, the following apps will help make your dream a reality.
Rome2Rio: the trip planner app for the perfect transit connection
Free on iOS and Android
Rome2Rio gives route information from a number of transport operators that span different continents. The tool aggregates different modes of popular travel and displays the best transportation mode options with estimated travel times and fares.
When adventure traveler Thea is in Europe, she uses this travel planner app to help her find the best route between destinations.
TheFork: the trip planner app for food lovers
Free on iOS and Android
With over 300,000 restaurant listings in various European countries at its disposal, TheFork will point you in the right direction if you're looking for a culinary hotspot.
This tool also provides a loyalty program and in-app discounts of up to 50% at selected restaurants.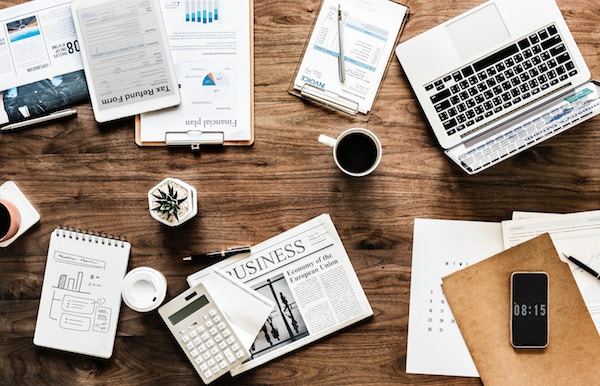 Traveling Solo? Download these trip planner apps
When traveling alone, we recommend you make your smartphone your digital BFF.
Here are a few apps that solo travelers should make the best out of whilst getting some 'me time'.
Trover: the solo traveler app that connects travelers
Free on iOS and Android
If you have a quick glimpse at Trover, you will find a visual grid-like display of photos, reminiscent of tools like Instagram.
However, this travel app is geared towards building a community of travelers because it connects them through sharing their 'discoveries' via photos.
This discovery could be a restaurant, beach… or anywhere that takes your fancy.
Health and Safety expert Morgan gives more insight into this travel planning tool by stating that when a user creates a profile, it allows them to find unique things to see, eat, and do in the place the traveler is in based on geo-tagged photos.
She adds that "if you're traveling solo, this app also has the potential to connect you with other travelers in your area who are sharing the things they've done on their adventures."
We particularly like the photo challenges Trover hosts regularly. The challenge offers the chance to submit your best travel photo based on certain criteria in order to win prizes and even money towards your next trip.
Tinder: the app that allows you to connect with locals
Free on IOS and Android
Don't laugh, we're serious. Really, we are.
Tinder is renowned for being a 'hookup app'. There is no doubt that this app pioneered the swipe left/swipe right dating app culture.
On the face of things, this app may appear to be too superficial to be considered as a trip planner app. However, we beg to differ. Tinder can be a great ally and source of companionship if you are traveling solo.
This is because the sheer amount of people who actively use the app globally means that it's a good way to meet new people when you are in a foreign city.
Many travel lovers we've spoken to tell us that Tinder is one of their go-to apps when they touch ground in a new place. This is because they use it as a means to get in touch with locals who are willing to show them around the city.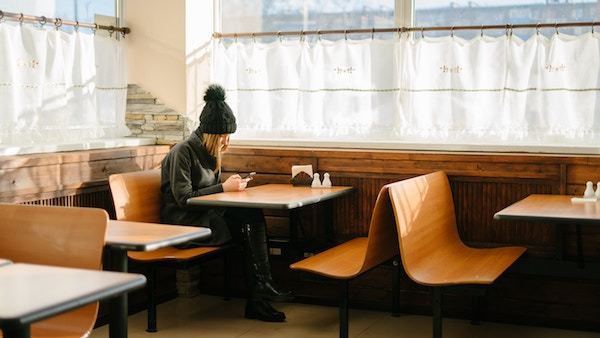 Business Travel Apps
Mapping out your itinerary for your next business trip doesn't have to be boring and time-consuming.
There are many apps available to do the grunt work for you.
Tech-savvy professionals should get the ball rolling with these smart apps.
Google Trips: the ultimate trip planner for professionals
Free on iOS and Android
Say goodbye to anxiously sifting through endless printouts to find your travel information. Google Trips extracts your travel data from Gmail and organizes the information for you.
We love how this travel planner app works beautifully even with no Wi-Fi and data. Google Trips does all the things a good trip planner should do AND provides personalized recommendations on your Google history.
Dufl: the app for the luxury-oriented business traveler
Download on iOS and Android
This free app offers a premium service which could make business trip packing a thing of the past.
Dufl lets you store a suitcase of business essentials with them, then they ship it to wherever your next destination is, and pick it up again when you leave. You never have to check a thing.
They do all the unpacking and laundry, you travel luggage-free.
Make sure you add this travel app to your list.
All in all, these essential trip planner apps work in real time to deliver tips, information and advice.
With the right app, your smart digital companion will support you from the time your next trip is a mere pipe dream to when it blossoms into a full-fledged plan.
Flight delays happen, but that doesn't mean you have to accept them. You may be entitled to as much as $700 in compensation if your flight has been delayed, canceled, or overbooked within the last three years.