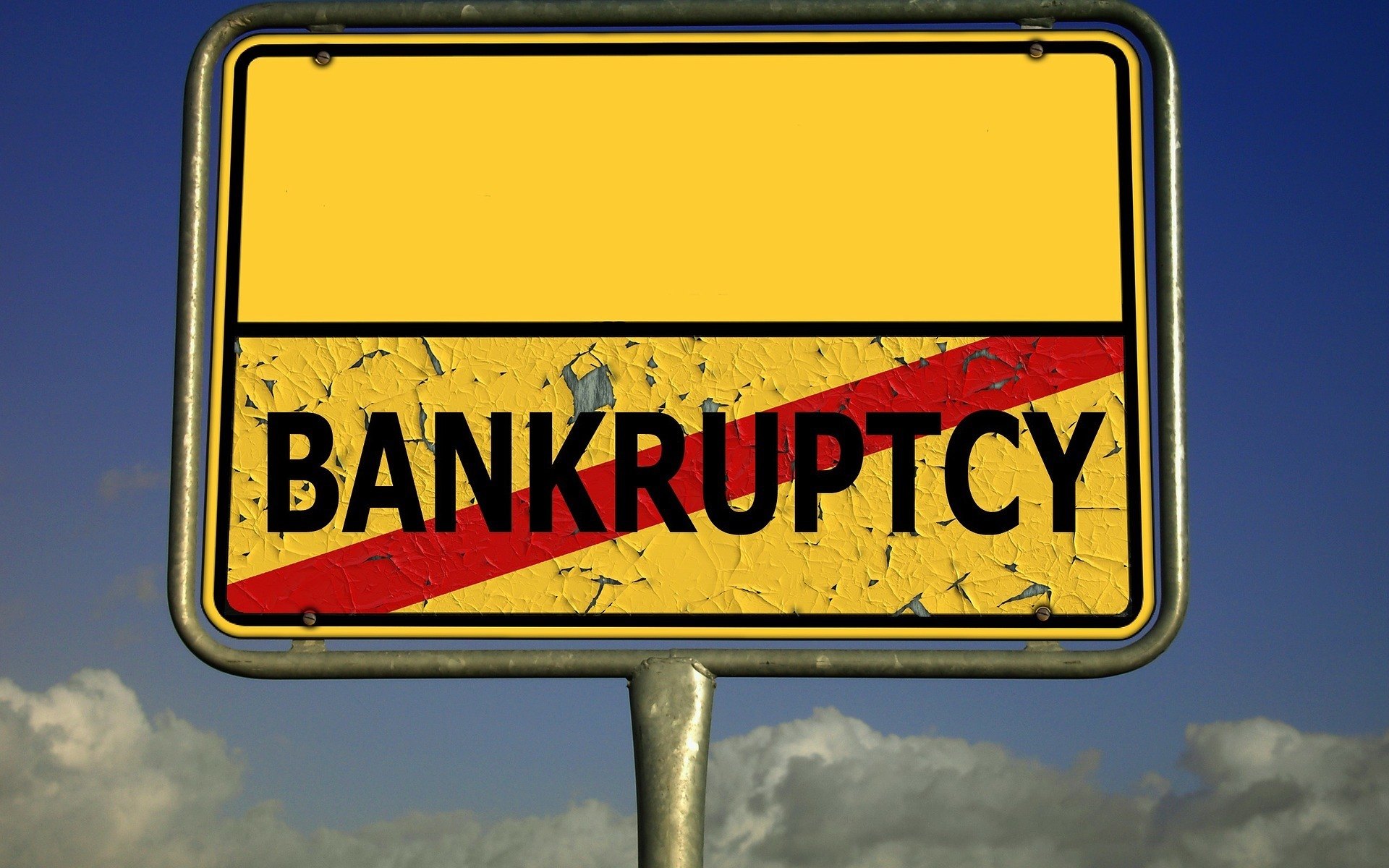 Airline Bankruptcies: What Are Your Rights?
By Alice Mariscotti-Wyatt・Last updated on 4 March 2020
If an airline goes bankrupt and ceases operating, it generates headlines across the globe. But spare a thought for the blameless passengers, who are abruptly thrust into a nightmare scenario. Some find themselves suddenly stranded in foreign countries, and many more learn that their flight tickets for long-planned holidays are suddenly worthless.
If you're in that situation right now, we can explain your flight rights, and tell you how you can get a refund or a flight home. We'll also give advice on how you can protect yourself from airline bankruptcies in the future.
Just a note: this advice is for Irish air passengers. If you bought your tickets in another country your rights may be different. You can read our advice for different countries here:
What to do if your airline goes bust
When your flight is delayed you can apply for flight delay compensation. But when an airline goes bankrupt, the situation is very different. One of the worst things for passengers of recently bankrupt airlines is the lack of information available. At the precise moment you need to know what's going on, there is no-one left at the airline to help you.
Start by checking your airline's website. Before the airline fails, most will leave an update – and if there is likely to be assistance for passengers abroad, it will be mentioned there.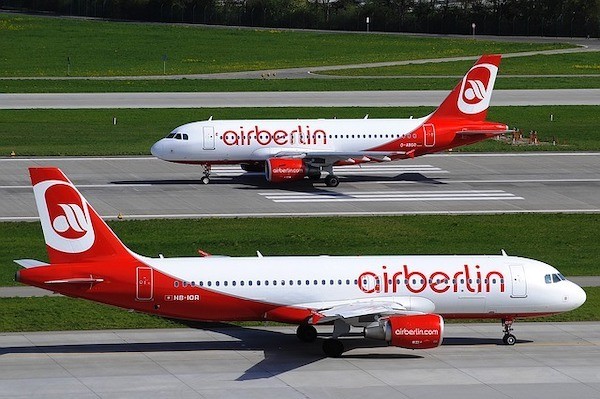 There's probably not going to be a lot to go on though, so it's good to read up on your rights, and know how you can get a refund or a ticket home.
Airline bankruptcy: Ireland air passenger rights
First the bad news. When an airline goes bust your tickets become essentially worthless and you can't be sure to get a flight refund. But fortunately, Ireland has some protections in place for air passengers if their airlines go bust.
Find out if you are protected through the bonding system
The first thing you need to do is to check whether you are protected through the travel trade licensing and bonding scheme set by the Commission for Aviation Regulation (CAR).
This scheme provides air passengers financial protection if their travel agent or tour operator somehow fails to deliver their services under contract — this includes cancelled flights due to an airline going bankrupt.
The bonding system is very similar to the UK's ATOL scheme, in that you can claim a refund for any trips that were not yet taken, as well help you return home if the airline declares bankruptcy while you are abroad. The claims and the costs of processing them will be paid from the bond that the travel agent posted when they got their license.
This is why it is much safer to purchase tickets from licenced tour operators and travel agents that use the bonding system. Unfortunately, scheduled carriers, unlike travel companies, do not have to be bonded. This means that more than half of all flights from Ireland are not sold as part of a travel package and therefore, are not covered by the bonding scheme.
Getting a ticket home
What if you're not covered by the bonding scheme? In the past, some airlines have stepped in to offer stranded passengers a route home. This rarely happens now, and if airlines do offer assistance it is likely to be a discounted fare, rather than recognising the ticket that's already been purchased.
If the government or other airlines aren't stepping in to offer assistance, your best course of action is to buy replacement flights yourself, and try to get a refund for the original ticket.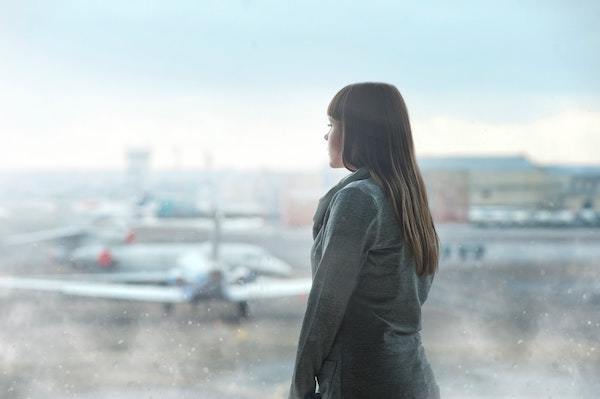 Sadly, this will leave many travellers out of pocket, but this is often the only way to recoup any of the ticket value. And the good news is there are several ways you may be able to claim a refund:
Refunds if you paid with a credit card
One of the often-cited advantages of paying for travel with your credit card is you will be protected if your flight company goes under. So call your credit provider immediately and ask for a refund. It's not guaranteed, but if you're with a reputable card company, you made the reservation recently and contest the charge right away, you should get a refund.
Refunds if you booked through a travel agent or tour operator
If you booked your flights through a third party, such as a travel agent or tour operator, you have an additional useful source of information and advice. They will likely have other customers in the same situation, so they'll be able to advise you and help you book new flights, if that's what you want.
In Ireland, many large travel agents offer trip cancellation guarantees on the tickets they sell under the bonding scheme. So always ask if they offer such protection.
If they offer a private guarantee, be sure to check if they cover airline bankruptcies, as some guarantees will only cover cancellations caused by severe weather and mandatory evacuations.
Refunds if you have travel insurance
Check what your insurance policy says about airline failure. While many have coverage for flight cancellations, some do have exclusions for bankruptcy. Each travel insurance company and insurance premium is different, so it's best to contact them directly about the possibility of receiving a refund.
Refunds for accommodation
If you decide to cancel your vacation because of an airline bankruptcy you'll want to know your rights for refunds from your hotel, and anything else you've already paid for.
You should start by contacting them directly. In some cases, you have the right to cancel in advance for any reason, and sometimes hotels can be sympathetic to your situation.

If you're not able to cancel and get a refund, talk to your travel insurance and credit card companies to see if they are able to offer you any coverage for the money you've lost.
How to protect yourself from airline bankruptcies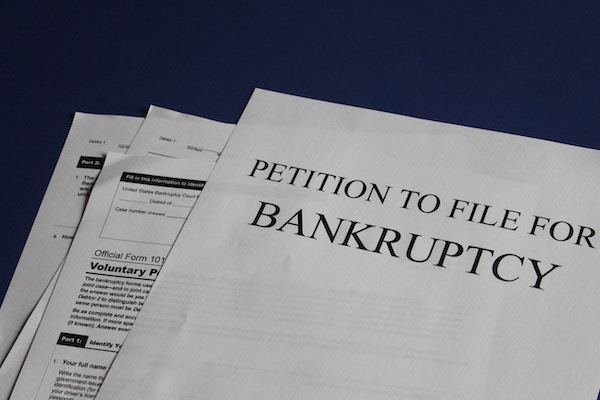 In our experience, there is no reliable way to predict if an airline will go bankrupt. Sometimes airlines are rumoured to be in trouble for years, but never succumb to bankruptcy, whilst others seemingly fail overnight.
Taking these steps will help you to protect yourself should the worst happen and your airline goes bankrupt after you've booked your flights.
1. Purchase flights with a credit card
As we mentioned above, your credit card is often your best chance of getting a refund if your airline does go bust. If you are worried about airline failure ask your card provider about their policies before you go ahead with your purchase.
2. Take out travel insurance which covers airline failure
You should buy travel insurance for holidays anyway, but if you want to protect yourself from airline bankruptcies make sure that the policy wording doesn't exclude airline failure. Ask the provider if they cover carrier bankruptcies, and also check what the policy excess is. It is also best to always book with a provider that offers bonding protection schemes.
3. Keep informed
You're hardly likely to miss the headlines if a major airline does go bankrupt. But if you're flying with a small or foreign airline you may want to check local news sites, just so you're not caught unaware before your trip.
4. Have a backup plan
If you become aware of any cause for concern you may want to start thinking about alternative routes. Find out what other airlines fly to your destination and be ready to book.

You may be tempted to book alternatives as a precaution, but beware of jumping the gun. If your original flight is not cancelled, there will be no chance of getting it refunded.
Major airline bankruptcies – and what happened
Thomas Cook (UK) – 23rd September 2019
The UK's oldest travel agent ceased all operations in early autumn, leaving an estimated 600,000 travelers stranded abroad, 150,000 of them from the UK. The UK government launched its largest-ever peacetime repatriation in order to bring them all home.
WOW air (Iceland) – March 28 2019
When Icelandic budget airline WOW air ceased operations all flights were canceled and the airline encouraged passengers to rebook with other airlines offering lower rates referred to as "rescue fares". It followed months of financial uncertainty for the airline which had already sold or returned many of its aircraft, and began canceling flights in October 2018.
Primera Air (Denmark) – October 2, 2018
This Latvian-owned low-cost airline left passengers stranded on both sides of the Atlantic when it ceased operating in 2018. The BBC reported the failure was likely a result of unsustainable growth and a failure to secure funding.
Island Air (Hawaii) – November 10, 2017
Independent airline Hawaii Island Air had operated scheduled inter-island passenger services in Hawaii for 37 years before it stopped operating in 2017. According to Forbes the airline had some rocky years and was facing steep competition. Luckily for passengers another airline, Hawaiian, stepped in and offered to honor any outstanding tickets.
Air Berlin (Germany) – October 27, 2017
German's second-largest carrier, Air Berlin, filed for insolvency in August 2017. However, as the BBC reported, the German government stepped in with a loan so that the airline could continue to operate while it looked for a buyer. The final Air Berlin flight flew in October after it was confirmed Lufthansa would purchase about half of Air Berlin's assets. UK-airline easyJet later purchased a substantial portion of the remainder.
Monarch Airlines (UK) – October 2, 2017
The UK government launched the UK's second-largest peacetime repatriation effort after Monarch Airlines declared bankruptcy, leaving 100,000 travelers stranded abroad. The New York Times noted the airline had been facing "increasingly competitive market conditions" prior to its failure.
Definitions: airline bankruptcy vs airline failure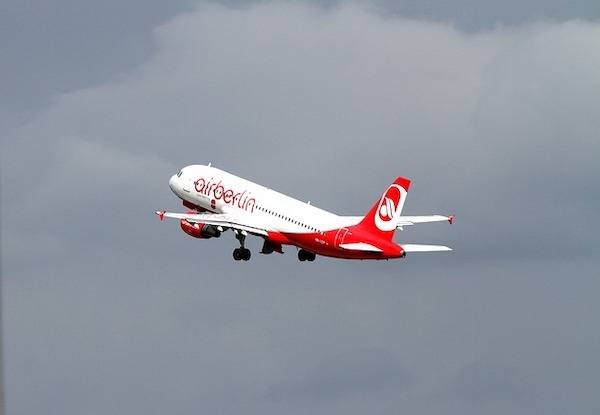 Airlines that go bankrupt don't always cease operations. In fact, several prominent US airlines, including Delta and United Airlines have filed for bankruptcy before. In these cases, they underwent restructuring while still remaining operational. These types of bankruptcies typically do not affect flyers, who can still go about their business as always.
Some airlines, however, fail. When a bankrupt airline goes bust, they cease operations completely. This is what happened with Primera Air when it folded on the 2nd of October, 2018.
What does bankruptcy mean for flight compensation claims?
If you submitted a compensation claim for a delayed or cancelled flight before the airline went bankrupt, we're afraid it's unlikely you will see the money you are owed.
When any company goes bust there are always a whole lot of creditors left behind who are owed money. Compensation claims are at the bottom of a long list which features the airline's investors, employees and passengers. In addition, since the airline has ceased all operations there's no-one who could assess the validity of claims. So the administrators will simply view all claims for compensation as no longer valid.
There is one possible exception: if your flight was operated by a different airline who had partnered with the airline which went bust. In that case, we'll continue pursuing that partner airline for compensation passengers are owed.
—-
Have you got any questions about airline bankruptcies which we haven't answered above? Let us know in the comments below.
—-
Flight delays happen, but that doesn't mean you have to accept them. You may be entitled to a much as €600 in compensation if your flight was delayed, cancelled, or overbooked within the last three years.
Join the AirHelp Community
Pick up tips, tricks and good vibes from fellow travelers.
---
AirHelp has been featured in: