Edinburgh amongst world's most underperforming airports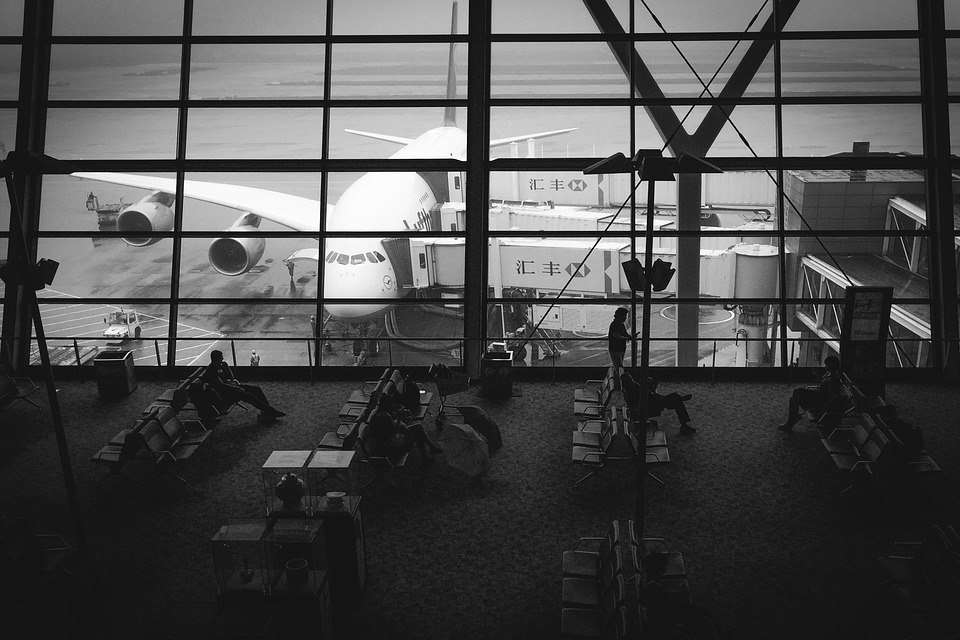 Scottish airport ranked in the world's poorest 10 airports in annual AirHelp Score report
Edinburgh ranked amongst the world's 10 worst airports (#134/141)
The UK has four airports in the poorest 20 in the world.
Dublin the highest ranked airport in UK & Ireland (UK&I) (#21/141) – Stansted is the lowest (#140/141)
LONDON (June 6, 2018) – The UK air travel industry is performing poorly across the board, with Edinburgh one of the world's worst performing airports. That's according to AirHelp, the world's leading flight compensation company, which has announced its annual AirHelp Score rating today
In one of the most comprehensive and accurate data-based evaluations of airlines and airports of its kind, AirHelp analysed a series of key performance indicators for air travel looking at factors including on-time performance and quality of service. It also measured Twitter sentiment for every airport and claims processing as a KPI for the airlines.
AirHelp Score's airport ratings show improvement is still needed
Edinburgh was ranked in the bottom 10 airports in the global list (#134/141), driven largely by poor Twitter sentiment (1.76/10).
The UK has four airports in the poorest 20 in the world. Stanstead is the UK's worst performing airport and was ranked second bottom in the global list (#140/141). London Gatwick (#123/141) and Manchester (#136/141) airports were also ranked low.
Customers enjoyed the best experience at Hamad International Airport, Athens International Airport and Tokyo Haneda International Airport who were ranked top three, whereas London Stansted Airport and Kuwait International Airport fell short, taking the bottom two spots.
"Scoring 7/10 for quality of service, clearly Edinburgh airport is doing something right," said AirHelp CEO and co-founder Henrik Zillmer. "But the sentiment on Twitter clearly indicates that there is more work to be done when it comes to consumer satisfaction. Passengers are clearly not happy and, while it will be a challenge to address the issues highlighted in this report, it is also an opportunity to halt the decline in performance and provide consumers with a better experience."
AirHelp Score proves airlines who focus on passengers come out on top
Making improvements to on-time performance and claims processing allowed Qatar Airways to take the number #1 spot and dethrone Singapore Airlines, which dropped to #4 among 72 airlines for 2018. Worldwide, Lufthansa, Etihad Airways and South African Airways rounded out the top five.  The top-ranking Irish airlines according to volume of passengers were Aer Lingus at #18 and City Jet at #27. Low cost carrier Ryanair was one of the poorest performing operators at #67. The five airlines falling behind worldwide with the lowest ratings include Air Mauritius, Easyjet, Pakistan International Airlines, Royal Jordanian Airlines and WOW Air.
Zillmer continued, "The 2018 AirHelp Score shows that as competition stiffens between airlines those that put passengers first will come out the winners in the long run. For too long airlines have focused on cutting corners and costs without regard to the people they serve. We're thrilled to see a positive shift in many airlines who are now putting passengers first, and when things do go wrong these airlines are holding themselves accountable by executing the rightfully owed claims quickly and without hassle. We congratulate Qatar Airways who consistently puts customers first and has maintained its place in the top three since 2015 and is back at #1 this year. We hope more airlines take note of what these impressive competitors are doing and ensure their on-time performance improves this year."
The 2018 AirHelp Score marks the company's sixth report since it began evaluations in 2015. AirHelp developed this annual report to combine expert knowledge and industry expertise to give air passengers all the information they need to informatively book a flight and feel confident in their choices. To view AirHelp Score in full please visit here for the airlines' ranking and here for the airports' ranking.
Air passengers who have experienced a delayed or cancelled flight can check their eligibility for compensation on the go, and make a claim in a matter of minutes through the free AirHelp mobile app, available for iOS and Android. Also, using AirHelp's new tool, travelers can check flights' compensation eligibility automatically for past and future flights.
About AirHelp
Since launching in 2013, AirHelp has helped more than five million people process airline compensation claims worth almost 300 million euros in total reimbursement. AirHelp has offices across the world, is available in 30 countries, offers support in 16 languages, and employs more than 500 employees globally.