As Europe wakes up to learn of Primera Air's application for bankruptcy, passengers are left stranded abroad. Plus many more are devastated to learn their travel plans have been abruptly cancelled.
Primera Air confirmed that their flight operations ceased on 2nd October, which means passengers' tickets will no longer be valid.
If you've been affected, here's what you can do:
If You're Currently Abroad
Securing Refunds for Upcoming Primera Air Flights
Claiming for Previous Disrupted Primera Air Flights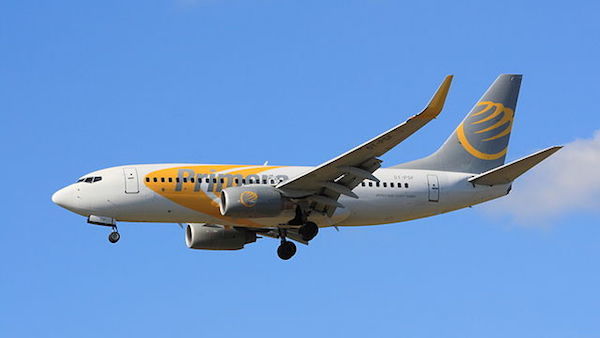 If You're Currently Abroad:
If you booked your Primera Air ticket as part of a package, you should be covered for a return flight. Contact the company you booked with to arrange your return journey.
A package deal is usually considered a booking of two (or more) elements of your travel together, through the same partner. For example, a package holiday where a hotel and flights are booked through a travel agent. If you're not sure if you're covered, get in contact with the company you booked your travel with.
If you booked your Primera Air flight on its own, your first port of call should be your travel insurance. Check your policy's coverage for airline failure, and read the wording carefully.
There may be different limits of coverage, and different procedures. For example some travel insurance policies will require you to contact them within 24 hours, while others ask you to purchase your own return flight, and submit a claim once you're back.

Finally you can contact other airlines, they may offer special repatriation fares for disrupted passengers.
Securing Refunds for Upcoming Primera Air Flights
When an airline declares bankruptcy there are several paths for consumers to claim refunds. However there's often some confusion over who exactly is responsible for paying out. So be prepared to contact several, and stand your ground to insist you get your money back.
Package holidays:
Passengers on package holidays should be covered. Contact the company you booked your holiday package with and discuss refunds. Or enquire about alternative flights if you don't want to cancel your travel plans entirely.
Credit card:
If you paid for your flight using a credit card, you can usually claim the amount back off your credit card company. But there may be limitations in place. For example, in the UK the flight must have cost more than £100.
Contact your credit card and check what they can do.
Travel insurance:
Some travel insurance policies will refund flights in the case of airline failure. Check what your policy says, but be prepared that many insurance policies will also require you to pay an excess – so you probably won't get the full amount back.
Claiming for Previous Disrupted Primera Air Flights
If you submitted a claim with AirHelp for a delayed or cancelled Primera Air flight, unfortunately that claim is no longer valid. As Primera Air ceases operations, there is no-one for AirHelp to claim money back from.
The exception is if your flight was operated by a different airline who had partnered with Primera Air. In that case, we'll continue pursuing that partner airline for compensation passengers are owed.
Title image by Serhat Beyazkaya on Unsplash
Flight delays happen, but that doesn't mean you have to accept them. You may be entitled to as much as $700 in compensation if your flight has been delayed, cancelled, or overbooked within the last three years.