What is travel insurance? A travel insurance policy aims to protect us from unfortunate incidents that arise before or during a trip.
Whether we are travelling for business or pleasure, we all want peace of mind throughout our stay. If you've never purchased travel insurance before, you are probably curious to know if it's worth buying it and how it offers travellers protection.
On the other hand, perhaps you've bought travel insurance in the past and are considering the type of policy you need for a new trip.
For either scenario, you've probably wondered which trip requires travel insurance and when it's not necessary.
To answer this question, we reached out to our community of travel experts to ask them to share their thoughts on when travellers should buy travel insurance and when they can skip it.
With this guide, you are bound to be able to come to a decision on the best travel insurance policy to suit your needs.
What is Travel Insurance?
In a nutshell, travel insurance is a policy you purchase that offers financial protection. This policy is made up of packages of insurance coverages and travel support services designed to give you travel protection.
Whether you are travelling internationally or locally, a travel insurance policy is there to help you if something goes wrong before or during your trip.
These unfortunate events scale from lost luggage to suffering a severe medical emergency abroad.
Sometimes, events happen outside our control that frustrate our travel plans. These unforeseen incidents can lead to the cancellation of a trip or ending it prematurely. This is when a good travel insurance policy is necessary for protection.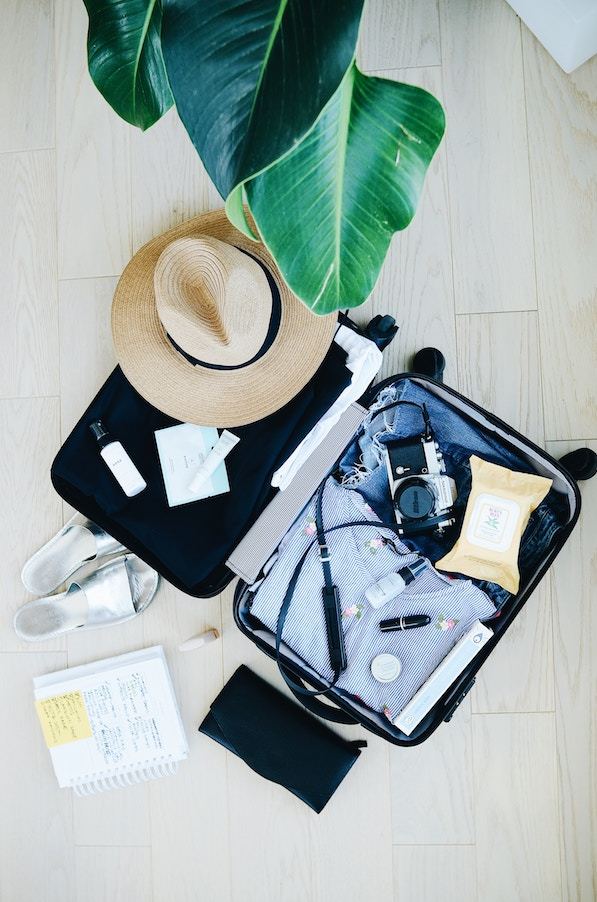 What Does Travel Insurance Cover?
Travel insurance plans are made up of package plans that offer protection for events that tend to cause travellers concern. This includes trip cancellations, lost luggage and medical assistance.
When buying your travel insurance policy, avoid the temptation of purchasing the cheapest one. We understand that you want to save as much money as possible to spend on your actual trip, however, this can lead to costly problems down the road.
If you choose a policy that doesn't cover you adequately during your holiday, you could end up regretting it.
Travel insurance coverage differs from policy to policy, as determined by the insurer. This is why it's important to read the terms of your travel insurance policy to be clear on what protections it offers.
Travel Insurance Policy – What Features Should it Have?
The following features are often covered in a basic travel insurance policy:
Trip Cancellation Insurance
Losing money because you find yourself unable to go on a trip you paid for is a traveller's nightmare.
Trip cancellation coverage allows you to protect your pre-paid and non-refundable trip costs if you cancel your trip before you travel.
A well-thought-out policy can cover travellers for up to £3,000 of the cost of their trip if they find themselves unable to travel. However, it's advisable to get a policy that covers the full cost of your trip. This is one of the reasons it's important to read the small print when browsing through your policy.
If you cancel your trip before travelling, you can get a 100% refund if the reason behind your cancellation is stated in your policy. Insurance companies tend to offer coverage for a number of unfortunate situations. These include illness, death (of you, a family member, or travel buddy) or bad weather which prevents you from arriving your destination.
An additional benefit of buying trip cancellation coverage is that you will get trip interruption costs. If you are forced to abandon your travel midway, trip interruption reimburses travelers for their unused trip expenses.
Trip interruption coverage protects travellers whilst they are on their trip. If for any reason, you have to cut your trip short and return home, trip interruption coverage ensures you get reimbursed for the days of your trip you did not have. This also includes costs incurred for your unplanned flight back.
Coverage for trip interruption starts on the day you embark on your trip. Coverage for trip cancellation usually starts on the day you buy your policy, or the day you book your trip if you have an annual policy.
Travel Delay Insurance
Travel insurance can cover you if you miss your connecting flight or your flight is delayed. Travel delay insurance protects travelers whose flights are delayed for reasons outside their control. For example, if the plane suffers a mechanical breakdown.
Every policy is different, but for many, this coverage is triggered if you're delayed for over 12 hours. The benefit of travel delay insurance is it can refund you for certain expenses. These include meals and hotel accommodation costs. However, you should check your policy to see exactly what it covers.
Be sure to keep all receipts so you have proof of your spending.
Missed Connection Insurance
Having this coverage protects travellers who miss their flight for reasons that are covered in their policy.
The key here is that the circumstances leading to your missed flight must be outside your control. So collect documents that show you are not at fault, for example, a report if there was an accident.
Flight Disruptions and Compensation
When it comes to flight disruptions, you'll be relieved to know you have other avenues to get compensation. Flight mishaps are the type of thing we hope never to experience. It's easy to think "it won't happen to me" but it's far better to be prepared to have peace of mind.
This is where we come in. At AirHelp we are passionate about being the smart solution for travellers who face flight disruptions.
Did you know that on European flights, if you suffer a delay or cancellation that wasn't your fault, we can help you get the cash compensation you deserve? Being awarded a sum up to $700 is sure to take a bit of the sting off your stressful airline experience.
Lost or Delayed Possessions Insurance
Arriving your final destination without your belongings is a common fear shared amongst travellers.
To protect yourself from this travel nightmare ensure your travel insurance has coverage for luggage, including baggage that has been delayed. Most will also protect travelers whose personal items get lost or damaged.
After 12-24 hours of your luggage being delayed, you can claim up to your policy's benefit limit for essential items. Note that this benefit doesn't refund the cost of the possessions that were delayed, but rather allows you an amount of money to buy those everyday necessities until your bag is returned to you.
If your baggage is damaged or never found, you can make a claim to buy those pieces back. A decent travel insurance policy can offer coverage between approximately $1,900 and $2,590-worth of lost possessions. Although this sounds a lot, it may not be enough for travelers with costly valuables. There's also often a maximum amount per item. So what to do? We advise insuring your valuables (e.g. jewelry) separately, putting your valuables in your carry-on so they remain with you, or leaving them at home.
Some policies also offer coverage in the event of other possessions like important documents or cash being lost or stolen.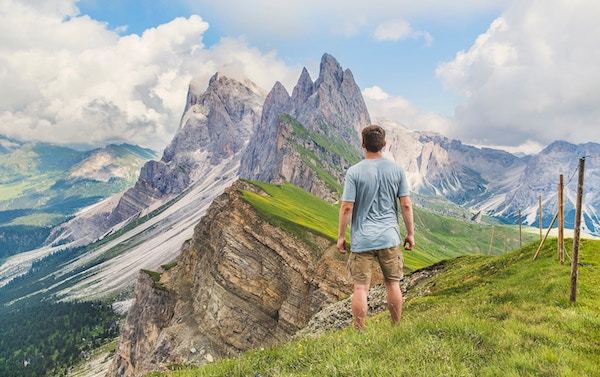 Travel Health Insurance
For the most part, medical and medical evacuation benefits tend to be included in travel insurance policies. These parts of your policy offer medical protection to travellers when they travel. This is important because if you fall ill or get into an accident when you are overseas, most domestic health insurance policies do not offer protection abroad.
Remember that if you have not declared any pre-existing medical conditions to your travel insurer, it's likely that treatment for that illness will not be covered.
Travel Medical Insurance

Travel medical insurance provides coverage for essential medical needs and emergencies that were not pre-planned (e.g. medical tourism). So for example, if you come down with severe food poisoning while traveling through Europe, depending on the plan you choose you could be covered for medical necessities like the cost of the ambulance, hospital room expenses and other medical expenses.
Travel Insurance – What Won't You be Protected From?
We have listed some common things that standard travel insurance policies cover – however, insurance policies have limitations. Your travel insurance policy won't always cover everything you need.
Examples of things that may not be covered by a basic travel insurance plan include, certain thrill-seeking sports activities (e.g. bungee jumping) and expensive items (e.g. laptop).
For an additional price, you can buy extra coverage and have such items added to your policy.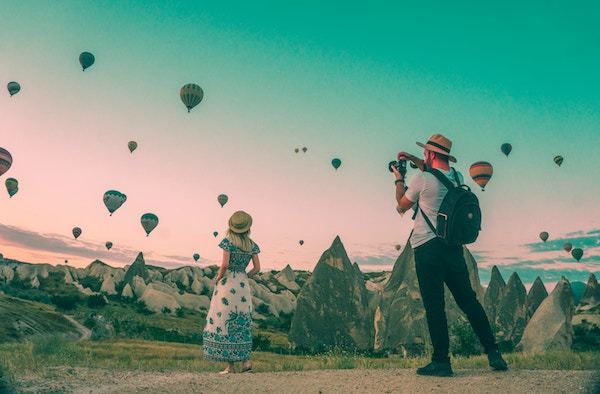 International Health Insurance – How Does it Differ from Travel Insurance?
Although international health insurance and travel insurance aim to offer travellers protection, the level of protection offered by these 2 types of insurance differ.
Travel insurance caters to people visiting another country who need coverage for the duration of their trip. International health insurance, on the other hand, provides a greater depth of healthcare protection for people who move to a new place of abode for an extended period of time.
So whilst travel insurance will only cover emergency medical treatment, international health insurance typically offers coverage for all the following:
Routine healthcare
Emergency healthcare
Serious medical conditions
Pre-existing conditions
Hospital stay
Just like we stated with travel insurance, read your plan carefully to see exactly what your international health insurance policy includes.
When Would You Need International Health Insurance?
You are likely to need international health insurance if you:
Live overseas
Relocate abroad
Frequently visit overseas
If you happen to need follow-up healthcare (e.g. after an accident or pregnancy) there's a likelihood you won't be aware of the region's health system. You may also not be able to speak the language either. International health insurance aims to ensure that in these circumstances, you are provided with sufficient medical attention and support.

Should I Buy Travel Insurance – When do You Need it and When Can You Give it A Pass?
Who better than frequent travellers and travel experts to give us their opinion on when travel insurance is necessary and when it isn't? We've rounded up some real-life experiences and arguments from both sides of the fence.
Always Buy Travel Insurance For…
1.Protection against medical emergencies
Since you can't predict when you will have a medical emergency or require medical attention. It's best to always make sure you have travel insurance.
Mike, Tothenationsworldwide.com
Mike visited Hawaii with no travel insurance. Unfortunately, he suffered a medical emergency which resulted in nearly $3,000 being spent on an ambulance ride and emergency hospital visit. His stance now on travel insurance is,
"When somebody asks me whether they should buy travel insurance, I tell them absolutely. Never forget it. Ever. Unless you are confident with the insurance that your credit card offers, you've read the fine print and you have booked your entire trip using that credit card."
Alexandra Booze, Eccontessa.com
When Alexandra moved overseas to the Czech Republic from the U.S., she caught a bad case of pneumonia in Iceland en route to Prague from the U.S. It was then she found out that getting travel insurance turned out to be a lifesaver.
"I would highly recommend any person who travels regularly or who is leaving the country for an extended period of time to invest in traveler's insurance. While every procedure or treatment may not be covered based on individual policies, it's great to have the back up for smaller emergencies or regular doctor visits."
2. A Honeymoon trip
Vivian, Goodnights.rest
We heartily agree with Vivian's reasons for why buying a comprehensive travel insurance plan for your honeymoon trip is advisable,
"Nothing kills a romantic mood quicker than lost luggage, hotel theft, a sprained ankle, a broken tooth or an unexpected natural disaster courtesy of Mother Nature."
3. Travel to a foreign destination
Jeff, Ourpassionfortravel.com
"Travelling overseas and to countries where you may not be familiar with rules, processes and access to health care means it is a wise decision to always choose to take out travel insurance…remember, countries you're visiting may not be as sophisticated as where you're from or have different rules, particularly around medical costs. The last thing you want is a sudden injury where money is being demanded on the footsteps of a hospital."
4. Pre-existing medical conditions
Travel blogger, Jeff believes that if you have pre-existing medical conditions, "it pays to be insured for those and ensure your policy covers you for that. For example, if you've had surgery or some underlying condition, your treatment abroad may not be covered if it is related to that ailment."
5. Unexpected events during your trip
Unexpected events like airport strikes or train delays can have a negative impact on your trip. Depending on the amount you've invested in your trip, you may want to insure against these inconveniences.
6. Physical or thrill-seeking activities
"Any activity during your trip that could potentially cause bodily harm is reason enough to get travel insurance. My wife and I travel around 5 or 6 times a year. As a rule of thumb, we get travel insurance if we plan on doing active things like skiing or horseback riding. It gives us peace of mind."
7. Traveling with young children
Tanner Callais, Cruzely.com
"No matter the sort of trip, there is one case that I always suggest that people get insurance. That's if you are travelling with small (under 10 years old) kids. When my wife and I travelled, insurance was never a thought. But once we had our son, it became a running joke that whenever we booked a trip, we knew the exact dates our son would get sick.

Small kids get sick so much more than adults, making it a gamble on if you are going to be able to travel… or be stuck in a doctor's office. If you are travelling with kids, get insurance."
8. European trips if you are from the EU, EEA or Switzerland
James, Portugalist.com
"One misconception that a lot of people have is that, within Europe, you don't need travel insurance if you're from the EU, EEA, or Switzerland. The reality is that it's good to have both.

The EHIC card covers you for free or reduced-cost medical care, depending on how the healthcare system in that country works. It normally doesn't cover things like the fees to see a GP, ambulance journeys, private health care, and repatriation. It also doesn't cover the other things that travel insurance covers like theft and loss, mountain rescue, delays to your flight, and personal liability.

A short-term travel insurance policy for a European country typically isn't very expensive, and it's worth taking one out just to have peace of mind."
Skip Travel Insurance When…
1.Your credit card gives adequate coverage
Ashley, Wanderdolls.com
"I almost always skip travel insurance. My credit card (Capital One – Aspire Travel Platinum) covers the basics like common carrier accidents and delays and such, so I don't need travel insurance for that. Most insurance doesn't cover fun activities like mountain climbing unless you get extended insurance specifically for these activities. Look into what your credit card offers in terms of travel insurance and decide from there."
2. Your work contract has sufficient protection
Edwin echoes Ashley's point about protection through your employee contract,
"If you have travel insurance through your work's extended health care, the coverage categories are likely good enough. Remember to check the duration of a covered trip."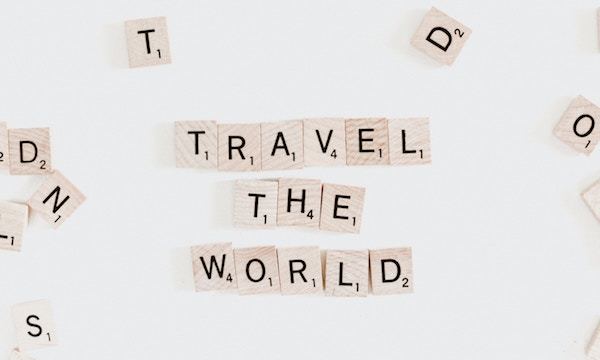 Should You Get Travel Insurance or Not?
At a glance, it appears that there are more circumstances where it's in a traveler's interest to buy travel insurance. However, both lists are not exhaustive. For example, if you are going on a local road trip, you are likely to have less of a need for travel insurance.
From looking at the number of travel experts who are in favor of buying travel insurance compared to those who aren't – it's clear that it's in a traveler's best interest to buy travel insurance.
At the end of the day, getting travel insurance is a personal decision. There are also circumstances when it's not critical to take out a travel insurance policy – for example, if you are going on a local road trip. Also, you might be able to save money on a cheaper policy. This is possible if you're willing to trade of general coverage for being protected for the essentials.
What we can gather from the opinions of our travel insiders is that when deciding whether you need travel insurance or not, a lot of thought should go into it.
When you buy travel insurance, you're also purchasing peace of mind. And that is something that doesn't come with a price tag.
Flight delays happen, but that doesn't mean you have to accept them. You may be entitled to as much as $700 in compensation if your flight has been delayed, canceled, or overbooked within the last three years.