Had a Tough Trip Last Year? You're Not Alone: 2018 was a Record Year for Flight Disruptions
By Jaqueline Junginger・Last updated on January 17, 2019
We know we talk about flight disruption a lot, but 2018 was an especially bad year for air passengers, as they faced an unprecedented number of flight disruptions. Last year over 10 million air passengers experienced nightmare flight delays and cancellations — that's a new record.

In Canada alone, a little over 42,000 passengers were affected and are eligible for compensation under EC 261. The average on-time performance for all airports in Canada was only 70.62%.
A Hectic Summer
Figures peaked in summer when 30 flights in Canada were either cancelled or delayed in June alone. AirHelp has estimated 7,100 passengers were affected and eligible for flight compensation.

The summer months were especially chaotic and hectic, with many air passengers travelling to destinations abroad having to spend hours at the airport while waiting for their flights to be rebooked or rerouted.
If you have a tight schedule because you are travelling for work or have hotels and scheduled tours booked at your destination, lengthy delays could mean missing appointments or losing your reservation. Flight delays affect more than just your flight — it has an impact beyond the airport.
A Record Year in Flight Disruptions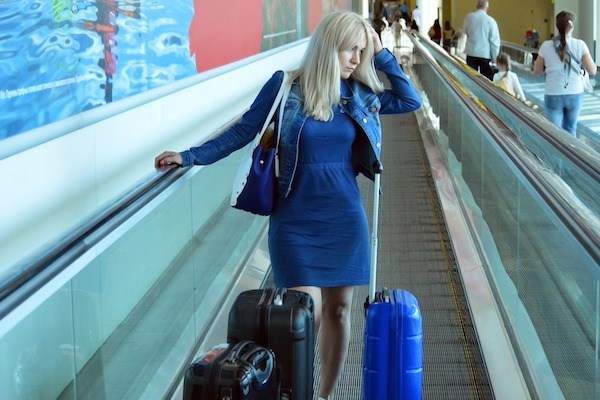 2018 was a record year in terms of flight disruptions — every day, an average of 115 travellers experienced a delay or cancellation. In fact, globally, 1 out of 5 flights was affected by some form of disruption, including cancellations and delays of 15 minutes or more.
The disruption was in part due to multiple airline staff strikes that happened last year. On top of this, an increase in air passengers put a strain on airports, which had to operate with limited traffic capacity.

Paloma Salmeron Plannels, a spokesperson at AirHelp says:
"2018 will go down in history as a year that pushed the airline industry to the maximum. The events unfolding have proved that there is much work to do and there is a long way to go to make airlines prioritize passenger law. We have seen a big increase in inquiries, and there is clearly a need for AirHelp to fight to provide passengers with information and to help them get their legitimate compensation".
Flight delays happen, but that doesn't mean you have to accept them. You may be entitled to a much as $700 in compensation. If your flight was delayed, canceled, or overbooked within the last three years.
Feature image by Stela Di
Join the AirHelp Community
Pick up tips, tricks and good vibes from fellow travelers.
---
---