At AirHelp, we are passionate about travel, passenger rights, and providing the world with travel and tech solutions. One such advantageous solution is our new AirHelp Travel Affiliate Program.
Considering the vast amount of people who travel and the ever-increasing information and discussions revolving around travel, why not earn some money with our travel affiliate program?
Introducing the AirHelp Travel Affiliate Program
So, if you have your own website (e.g., company, blogger, influencer) in the travel, tourism, tech, lifestyle, food, sports, or other travel-related industries, our signature AirHelp Travel Affiliate Program could add average earnings of 500€ or more to your monthly income. Commissions are based on eligible claims, which means you don't have to wait until the airlines decide to begin paying out to receive your commission.
How Does the Travel Affiliate Program Work?
Opportunity and growth are calling. The AirHelp Travel Affiliate Program allows you to build your own business even faster by utilising the network of travel-interested followers or readers that you already have, no matter where you are in the world.
Register with the AirHelp Affiliate Program

Once approved, add a banner to your website or share your personal affiliate link on social media. In doing so, you'll help educate travellers about AirHelp, steering people toward our information and services regarding passenger rights and flight compensation.
As an official AirHelp Affiliate, you'll be promoting an appealing and effective free service that can increase your revenue, while inevitably bringing attention to products or services you provide.
Thus, everyone involved benefits. You earn more money while simultaneously contributing to passenger rights and impacting the travel and tech industries.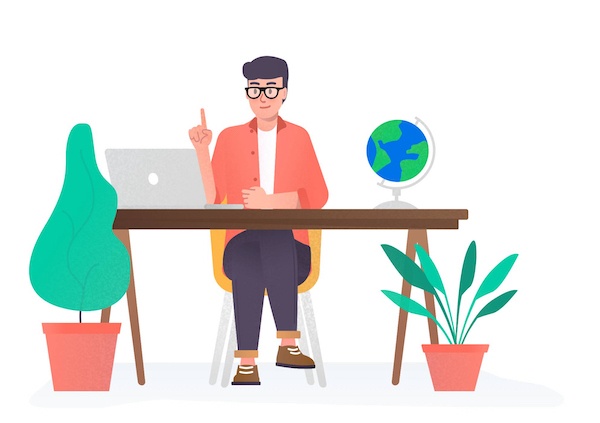 What are the Benefits?
Flight claims compensation is already more than a 5 billion Euro market. As a global leader in this industry, we offer the following benefits as part of our AirHelp Travel Affiliate Program:
Attractive Commissions
Earn an average of 500 – 1.500€ per month, depending on your audience size. While that is an average figure, there is no limit to how much you can earn. There are also opportunities to earn bonuses for affiliates who generate a high number of claims.
Quick Turnaround Time for Payment
Every time your follower or reader submits a completed claim, it will be screened for eligibility within seconds. Once an AirHelp claim agent approves a submission and receives the necessary information from the claimant, you can count on quick turnaround times for receiving your commission.
All payment related information automatically appears in your customised affiliate panel by the last week of every month.
In accordance with the EU VAT Directive, AirHelp is authorised to issue a 0% VAT for a supply of B2B services.
Bank payments will reach an affiliate approximately 1-2 weeks after an invoice submission.
Live Updates and Reports
AirHelp's 30 days cookie tracking, as well as live reports, ensure that your acquired claims are organised and properly managed. As a result, you can monitor your campaign success at any time.
Hassle-Free and User-Friendly Professional Support
We have a team of travel, tech, and legal experts to help you get started and answer any questions. In fact, AirHelp has offices across the world, is available in 30 countries, and offers support in 16 languages.
Why AirHelp?
As the world's leading flight compensation company, we're proud of the fact that our service is completely free and that we help travellers around the world secure compensation for delayed, cancelled, and overbooked flights.
A recent survey revealed that each year, billions of Euros are left unclaimed in the hands of airlines. As such, we want to be part of the solution, which is precisely why we continue to help millions of travellers navigate the tangled process of flight compensation claims.
We make matters straightforward and accessible. We handle the paperwork and claims process swiftly and securely, so travellers can continue their journey and get to where they want to go.
Be an AirHelp Affiliate and Do What Matters
Now more than ever, it's easy to keep doing what you love when it comes to expanding your presence in the world of tech and travel. Enjoy a promising chance to launch into a rewarding travel affiliate program with AirHelp and grow your business.
Flight delays happen, but that doesn't mean you have to accept them. You may be entitled to as much as €600 in compensation. If your flight was delayed, cancelled, or overbooked within the last three years.